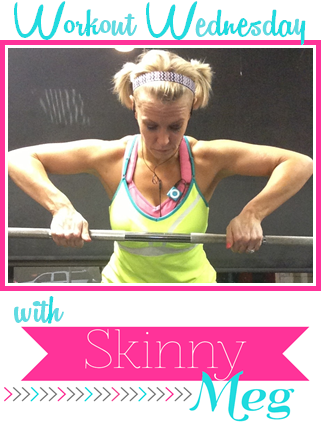 Today, I'd like to share a workout I did with Kyra last week. It works multiple muscle groups and left me sore for a couple days after...just my kind of work out :)
EQUIPMENT:
3 dumbbells: two heavier ones and a lighter one. I used 20lbs for the heavier and 10lbs for the lighter, but adjust to your strength/preferred weight.
A weight bench set at an incline. If you are doing this at home and don't have a weight bench, swap the incline presses with a regular bench press and lay flat.
THINGS TO KEEP IN MIND:
If you aren't familiar with any of these exercises, there are tons of YouTube videos that demonstrate how to do them. Or, ask a trainer or someone at the gym to help a sister out.
Use the heavier set of dumbbells for the dead lifts, rows and bench press. You'll use the lighter one for the single arm press. At least, this is how it worked out for both Kyra and I.
For the reverse lunges, you'll do the press with the same arm as the leg that your are lunging with. And, you'll do the reverse lunge, then the single arm press when you return to standing.
Though I am not an expert, I did take this workout from a certified personal trainer (Kyra). If you have questions, feel free to ask. If I can answer them, I will. If not, I will ask Kyra.
I am thinking about having Kyra guest posts, a Q&A, or something that will lend his trainer knowledge to you guys. Would you be interested in something like that?

INSTAGRAM
/
FACEBOOK
/
TWITTER
/
PINTEREST