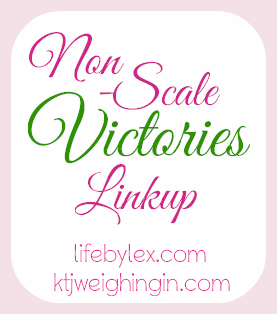 I'm not gonna lie to you guys...My eating habits have not been stellar lately. With the busyness that vacation brings and trying to get back into the swing of things, I haven't been planning out my meals. When that happens, convenience foods end up being a go to. I haven't had much fast food, but my meals certainly haven't been very nutritious either.
Though my eating hasn't been great, there have been a couple things that I have done that are helping me move in the right direction.
First, like
I mentioned yesterday
, I got back on track with a running routine. I had my first run of the week on Tuesday and will be logging 5 miles today. It's supposed to be a tempo run that will start with a 1 mile walking warm up and end with a 1 mile walking cool down. So, really it'll only be 3 solid miles of running at the same pace. Completely doable (hopefully, anyway)!
Second, I am in the process of testing out some
Lifeway Kefir
products.* Kefir is a cultured probiotic beverage, similar to drinkable yogurt. Here are the products that I am testing:
Here's what I did for the shake: 4oz. Chocolate Kefir, 4oz. Chocolate Almond Milk, 2 tbsp PB2, and 2 scoops
sweet cream protein
, and it was pretty yummy. It was thick, and it made me really full!
I will keep you all posted about the rest of the flavors and other things I make with it as I continue taste testing it all!
Here's why I consider trying
Lifeway Kefir
a non-scale victory:
It's made with organic milk, free of rBGH
99% lactose free
Gluten free
One serving provides 30% daily value of calcium and 28% daily value of protein.
Since my nutrition isn't always where it should be, I am ALWAYS up for trying new things that will help me get the nutrients I need to live a healthier life.
*These products were provided to me for free or at a discount by Influenster. All opinions are my own!