Hi lovelies! It's almost time for a LONG weekend! And, let me tell ya, this girl is READY for the weekend. Anyway...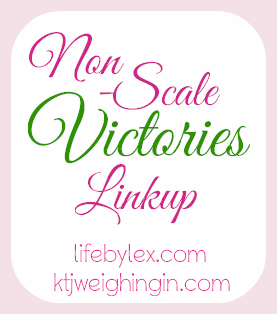 I have a semi non-scale victory to share with you guys today. I decided to join Skinny Meg for the DietBet she is hosting in September! Basically, you lay down a bet of $25, weigh in at the beginning, then weigh out at the end. If you lose 4% of your body weight, then you get to split the pot with the others who also achieve the goal. I planned on getting my act together after the weekend, so this is perfect timing. It will be a nice incentive and definitely a great source of accountability.
Another fun thing about it? I will be donating 10% of my winnings to Stray Rescue of St. Louis! Playing for charity is just another reason for me to achieve my goal. We can do this!
If you want to join,
read more about how the DietBet will work over on Skinny Meg's blog
.