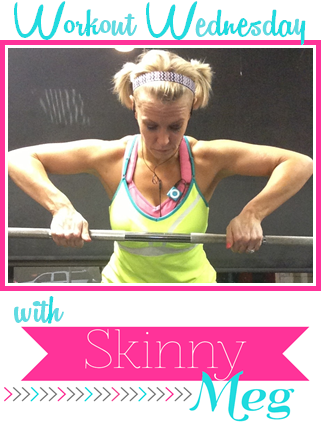 For today's
Work Out Wednesday
post, I am going to share some random things I have been doing lately health and fitness-wise.
1. I've started drinking Weight To Go! tea in the afternoons.
I usually hit an afternoon slump around 2:30-3:00pm, and I am really trying to stay away from soda. I only like coffee in the morning, so I was kind of stumped for awhile as to what I wanted to do for an afternoon pick-me-up. It dawned on me that I already have
this on-the-go tea brewer
and a couple variety of teas, so problem solved!
Like I have said a couple times, it's too hot in STL to drink hot beverages, so I brew my tea normally in my brewer, then pour it over ice. It's so yummy, and I know it is much better for me than soda!
2. I created a workout calendar.
So, last week, I was reading
24 to 30
and came across
Samantha's post about training for a half marathon
. In the post, she included a picture of a calendar with all of her workouts included for the month. So smart! She was also kind enough to share that she used
Calendar Labs
, so I hopped right over and made a workout calendar of my own.
On my calendar, I noted not only my workouts, but also special events that I need to take into consideration while planning my sweat sessions, like travel plans, birthdays, weddings, etc. On the days that I have 2 workouts planned, I totally feel like
Miss Elle Noel
!
3. I'm still scouring Pinterest for healthy recipes and meal prep tips.
This is the biggest challenge for me because I am weird about some healthy foods, like chicken and avocado for example. If chicken can't be cooked a certain way, I can't stomach it. And, avocados are only good to me in guacamole. There are other foods on the list, but you get the picture.
The other part of this challenge is that I don't have or want to spend a ton of time every day figuring out what I am going to eat. I know I need to do food prep on Sundays, but I haven't been able to get a handle on it yet. I'm determined to get it together though and figure it out!
What are you doing to keep your health and fitness in check? Please share!