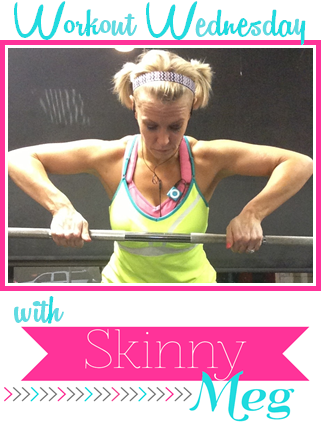 In honor of
Work Out Wednesday with Skinny Meg
, I am going to review 2 work out DVDs I recently started using.
Jillian Michaels: Yoga Meltdown
Don't let the word "yoga" fool you! This is not your typical yoga workout; it is a more dynamic, power-type of yoga. Basically, JM takes basic yoga poses and incorporates repetitive movements turning them into interval training. If you haven't liked yoga in the past because it's too laid back, then this is the yoga DVD for you!
Overall, I liked the program and felt like I got in a good work out. I have been practicing yoga once or twice a week for the last few months, so I was familiar with the poses and not apprehensive at all with taking it up a notch. One of the reasons I enjoy yoga so much is that it calms me down, and it helps me focus on my well being. Yoga Meltdown didn't really calm me down, but it did give me a great workout! Though I would prefer a more traditional yoga practice when I want to re-center myself, I will definitely keep Yoga Meltdown in my workout DVD arsenal for future sweat sessions.
Jillian Michaels- 30 Day Shred
Well, we all know that Miss Jillian is no joke and that her methods work. Have you seen Biggest Loser? You know what I'm talking about.
I shared my
pre-30 Day Shred stats here
, and I am officially 2 work outs in. So far, I am really liking it! I love that its quick... three 6 minute circuits: 3 minutes strength, 2 minutes cardio, and 1 minute abs. Did you do the math? That's 18 minutes of hard work. Anyone can do that, so there's really no excuse not to work out!
There are 3 levels in the 30 Day Shred, and my plan for now is to do each level for 10 days. If I am ready to bump up to the next level before the 10-day mark, then I will, but we'll cross that bridge when it gets here. I have been using 3lb weights, but I want to incorporate 5lb weights into some of the strength portions, especially the chest flys.
Overall, you'll be sweating your buns off, but its over before you know it. Some parts are more challenging than others, but that's how it is with all work out programs.
What are your favorite work out DVDs? Please share!