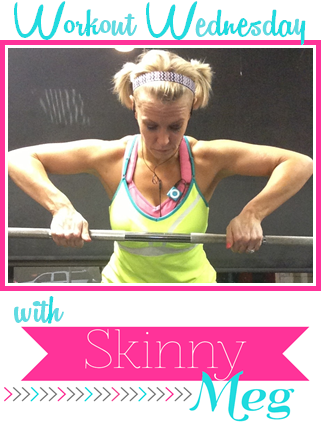 It's time for another round of
Weigh In Wednesday
and
Work Out Wednesday
! This will be the first time that I am linking up with both parties at the same time, so woohoo! Today, I am going to share my health and fitness goals for the next week.
Drink 100 oz. of water per day. Yes, I may use the bathroom every five minutes, but I can honestly say that I feel better when I drink this much water. And, when I go water-crazy on a regular basis, my skin is clearer.
Practice yoga everyday. I recently bought the Jillian Michaels: Yoga Meltdown and Yoga for Weight Loss DVDs, so I will definitely be trying these videos this week. Don't worry! I will give you my thoughts about each one after I have tried them :)
Work on more food prep! I am still looking for recipes, techniques, etc. to try, but I am hoping to do a full week's worth of food prep on Sunday. Wish me luck!
What are your health and fitness goals for the week?