One of
my goals for 2013
is to break 100 GFC/G+ followers, and I have already seen (a little) progress! The underlying target of this effort is that I want to grow Jane Not So Plain's readership and awareness. Obviously, this isn't going to happen over night or without effort, so I want to share what I am doing as I go along.
Here's what I have been up to help me accomplish my goal:
Social Media Friends
is hosted over at
The Train to Crazy
and each week they will feature a different social media channel and three bloggers. The best part? It's also a link party! If you are interested in meeting new blogging friends and expanding your social media presence, you should definitely check it out!
This week we linked up our Twitter accounts, and I gained 13 new followers. Woohoo!
I also linked up my
DIY Dry Erase Calendar
to the
Man Up Link Up X
party at
So I Married a Craft Blogger
. I wasn't featured, but it's still a fun link party!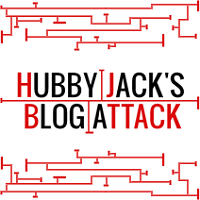 This may be the most exciting part...I am having Chris from
Hubby Jack's Blog Attack
design a new look for Jane Not So Plain! I had been debating about getting a custom design for awhile, so I am way beyond excited to be getting this done. Keep an eye out for the new look!